The historic center is Paraty's colonial setting, which includes white painted mansions and baroque churches on pedestrian-only streets with irregular cobblestones.
The Church of Santa Rita, built in 1722 overlooking the bay, has a museum of religious art.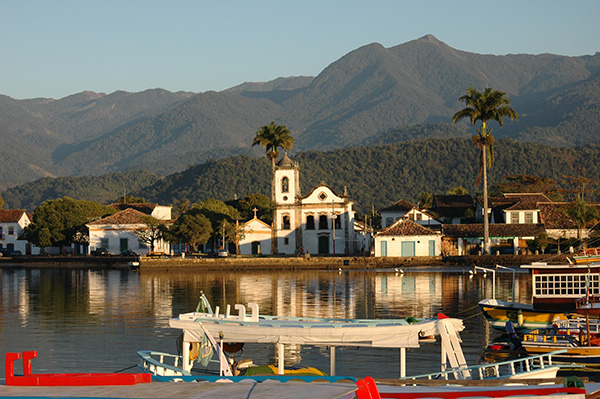 Paraty is a city full of nightlife all year round, the varied cuisine includes exquisite bistros and traditional restaurants also with outdoor seating.
Charming bars that offer good live music (bossa nova, MPB, jazz, blues, etc.), chic stores that sell local cachaças, clothes and handicrafts and artists such as "living statues", jugglers and painters on the streets.
Video: An impression of the historic center in the evening