Paraty, Creative City for Gastronomy
October 31st, 2017, Paraty joined the UNESCO Creative Cities Network as a city of gastronomy.
There is a huge variety of restaurants and bars with different types of cuisine: local, Brazilian, Italian, French, Thai, Japanese, Mexican, Arabic, Lebanese, Turkish, artisan sandwiches.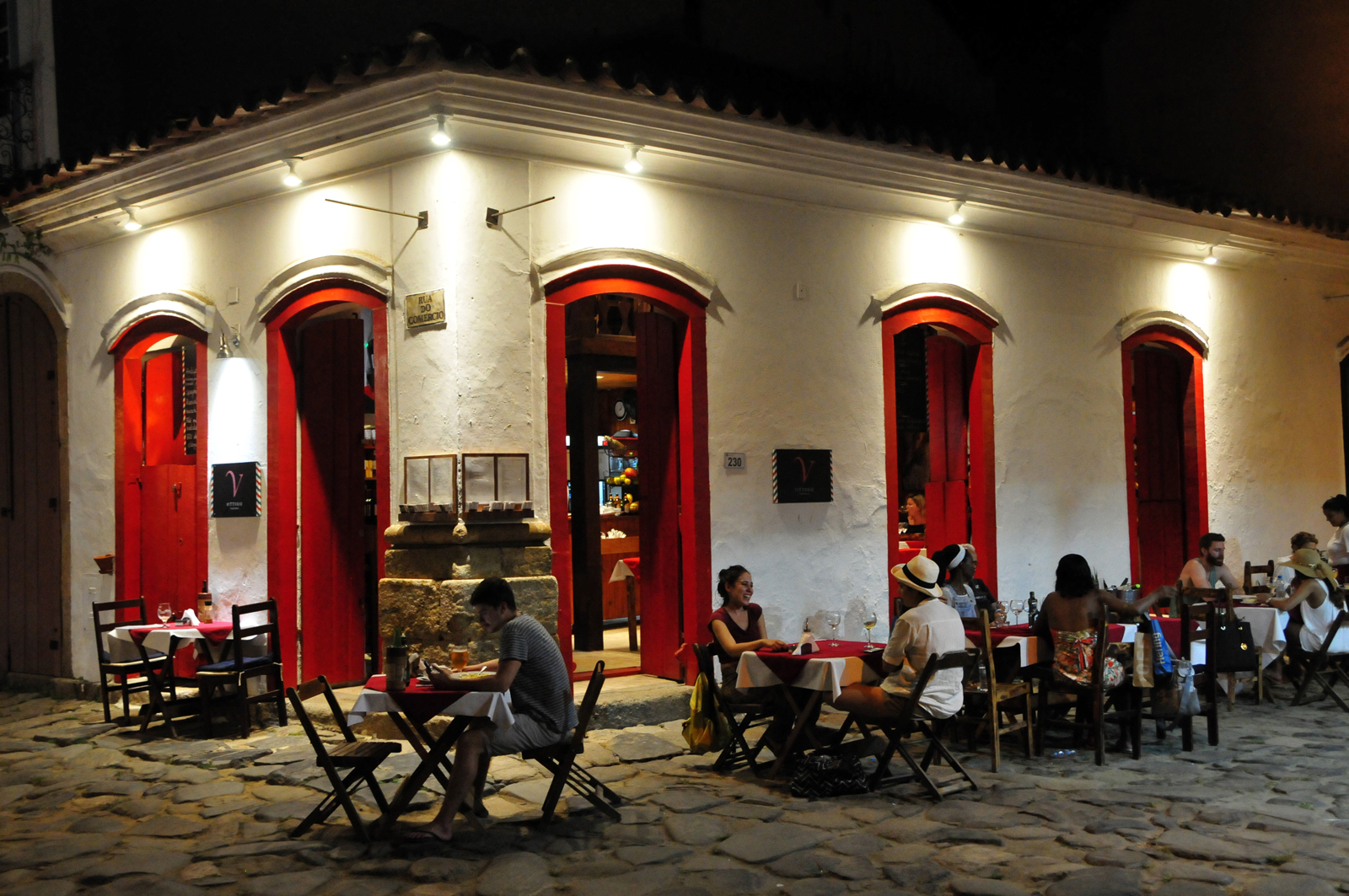 Options: Pippo, Oui Paraty, Armazém Mar, Van Gogh Hamburgueria, Thai Brasil, Thai Paraty, Balaco bacco, Quiosque São Francisco, Banana da Terra, Caminho do Ouro, Quintal das Letras, Bartholomeu, Benditas, Alquimia dos Sabores, Istanbul, Refúgio, Peró, Fazenda Bananal, Cervejaria Caborê, Casa Coupê, Quintal da Vó Hamburgueria Artesanal, Margarida Café, Via Marina, Pupu´s Peixe Panc, Punto Di Vino, Maiyê, Mandala Sushi, Celeiro Armazén Tropical, Açú Paraty, Society Burguer, Avenida 66 Café & Petiscaria, Tapioca e Acarajé Lanchonete, Fukumaki Sushi, La Luna, Quiosque Lapinha, Restaurante do Hiltinho, Gastromar, Sancho Pança, Borogodó, Prosa na Praça, Dom João Bar e Restaurante, Gato no Muro Pizza Bar, Raiz de Sol Restaurante Baiano e Tapiocaria, Tomahawk Steak House, Vittorio Trattoria, Zen Mongolian´s Hall, Bar do Ademar, Cachaçaria & bar Cana da Praça, Paraty Wine Bar, Jeko Beach bar, Barco Bar, (ilha da Cotia), Restaurante do Dadico (Saco do Mamanguá).