The Pousada Magia Verde (Green Magic Inn) is located on the banks of the Pereque Açu River, in Paraty, 1,500 meters (one mile) from the Historic Center, about 15 minutes walking, 5 minutes by bike (available at the inn) or a car hop.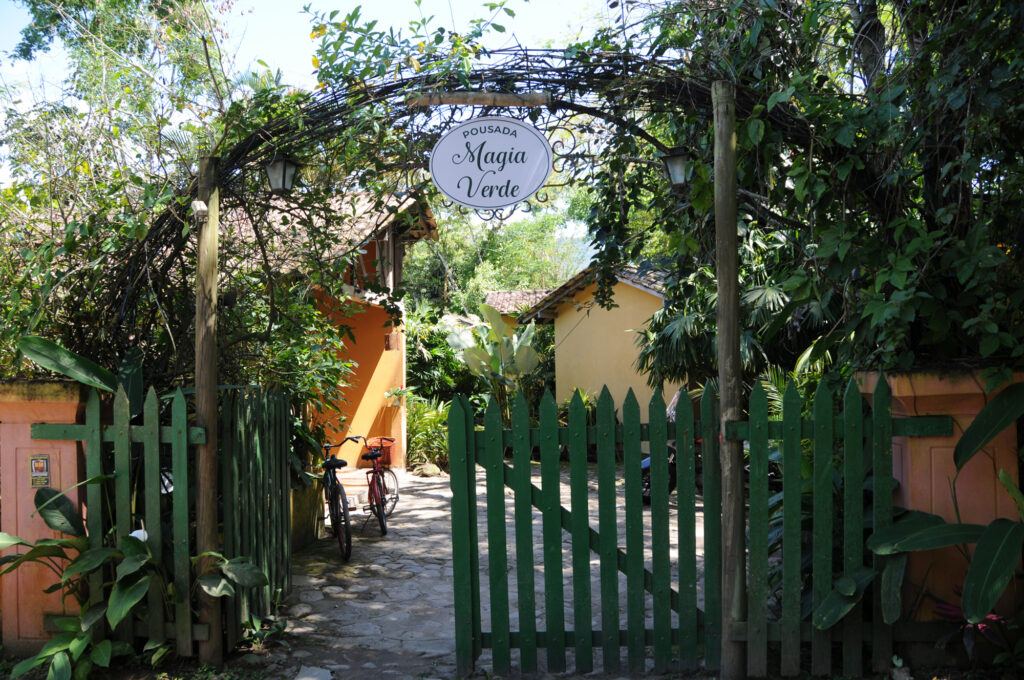 The leisure options are many: boat trips along the beaches and islands of Paraty Bay (Bay of Ilha Grande) leaving from the inn itself, on our pier by the river side, jeep tours with waterfalls and stops in various places , such as artisanal stills of cachaça, arborism, canoeing, horseback riding, guided walks through the Atlantic Forest in the Serra do Mar mountains and much more! Not to mention, of course, the intense and vibrant cultural and night life of the Historic Center.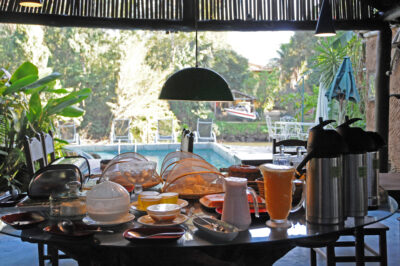 Breakfast is served by the pool overlooking the river.
In the pousada we speak your language! Contact us directly at the inn by phone, WhatsApp or email and get unbeatable deals!