Next to a luxurious marina at Engenho, 8 km from Paraty, is the only remaining 18th century farmhouse by the sea in the region, in a poor state of conservation.
Nobel laureate Thomas Mann (1875 – 1955) and his brother Heinrich Mann (1871 – 1950) are the most virtuous fraternal duo in German literature. Their mother, Julia da Silva Bruhns Mann (1851 – 1923) was born in Paraty (RJ) and moved to Germany at the age of seven, taking with her her strong character, her love for the arts and her free mentality – characteristics that inspired her characters from the children's most famous books, such as The Buddenbrooks (1901) and Doctor Faustus (1947).
A surprise: the house, which fell into disrepair for years, has now been renovated during 2023 and looks good again. It is said to have been sold and a restaurant set up.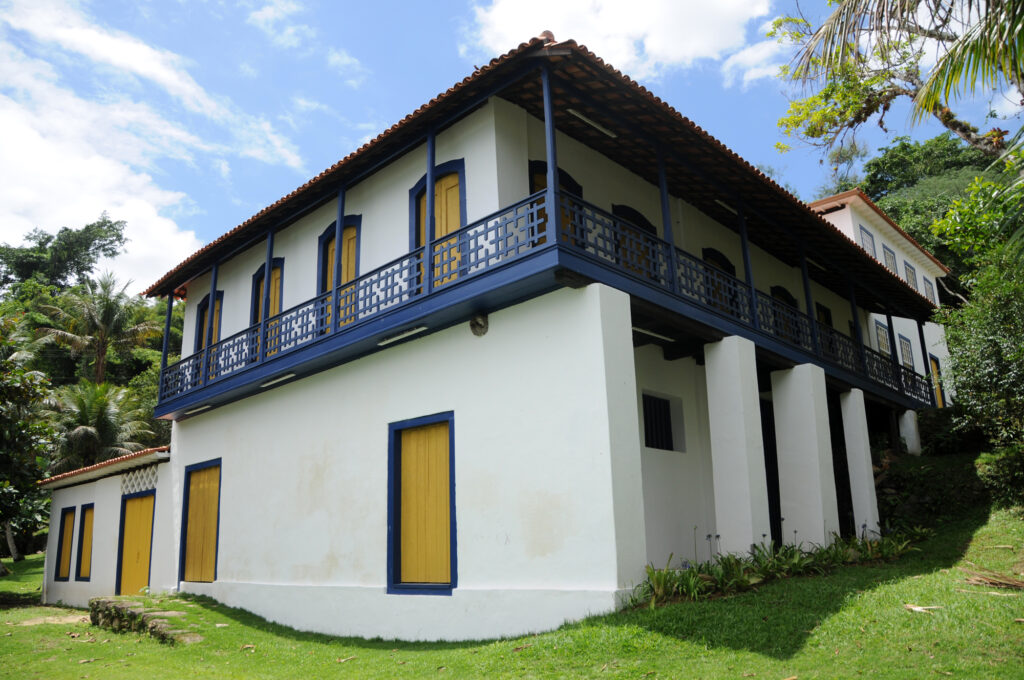 What it looked like in 2022:
Video